One of the main reasons why people decide to visit this 'Red Island' is its extraordinary and wonderful WILDLIFE.Madagascar has been an isolated island for around 70 million years, breaking away first Africa around 165 million years ago and then from India nearly 100 million years later. This isolation led to the development of a unique flora and fauna, with 90 percent of its wildlife found only in Madagascar. Pretty impressive! And the best place to experience and see a spectacular array of wildlife and the highest biodiversity on the planet is in the National Parks of Madagascar!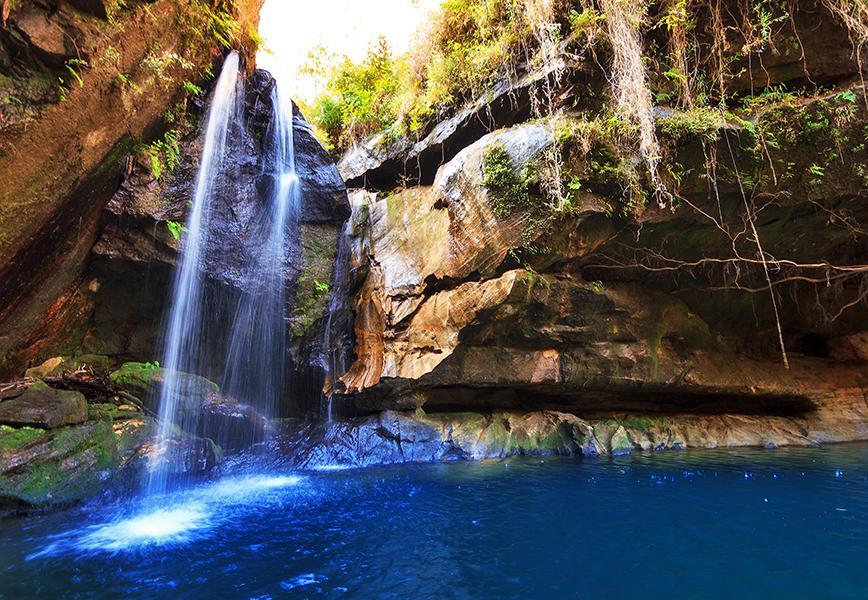 Andasibe-Mantadia National Park
Andasibe-Mantadia National Park is a 155 square kilometre protected area, located about 150 km east of Antananarivo, consisting principally of primary growth forest in Alaotra-Mangoro Region in eastern Madagascar. The park's elevation ranges from 800–1260 meters, with a humid climate. Average annual precipitation is 1700 mm, with rainfall on 210 days of each year. This rainforest is habitat to a vast species biodiversity, including many endemic rare species and endangered species, including 11 lemur species. The park's two component parts are Mantadia National Park and Analamazoatra Reserve, which is best known for its population of Madagascar's largest lemur, the indri. This national park was nominated in 2007 to become part of the World Heritage Site of Rainforests of the Atsinanana. But these forests were not selected for the final list. This is one of the easiest parks in Madagascar to visit from the capital city, Antananarivo, with a 3-hour drive east on a paved road, Route Nationale 2. While Analamazaotra and park headquarters are short walks from Antsapanana on the RN 2, special transport must be arranged or hired from local hotels to reach Mantadia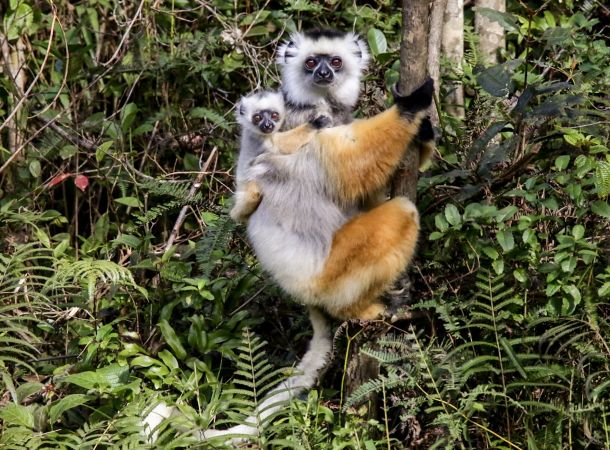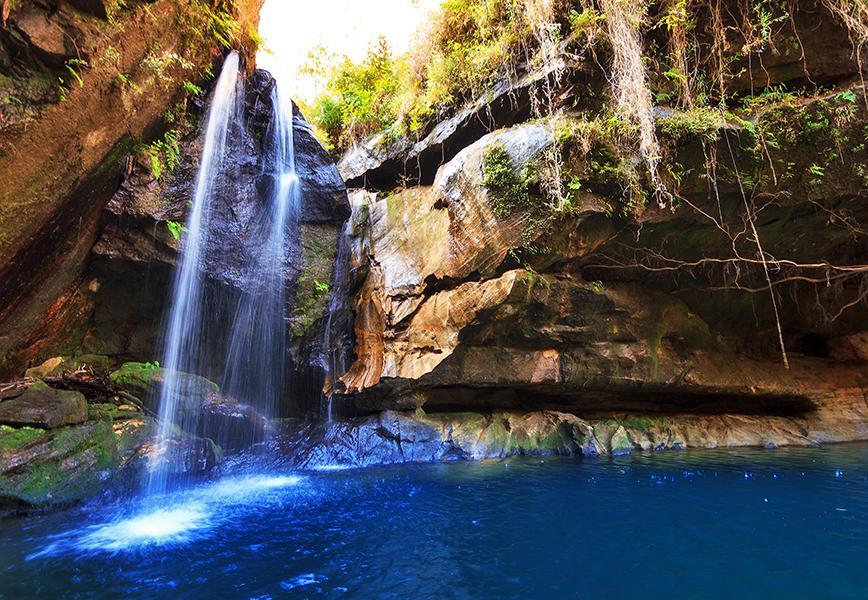 Isalo National Park
Isalo National Park is a National Park in the Ihorombe Region of Madagascar. The park is known for its wide variety of terrain, including sandstone formations, deep canyons, palm-lined oases, and grassland. The closest town is Ranohira, and the closest cities are Toliara and Ihosy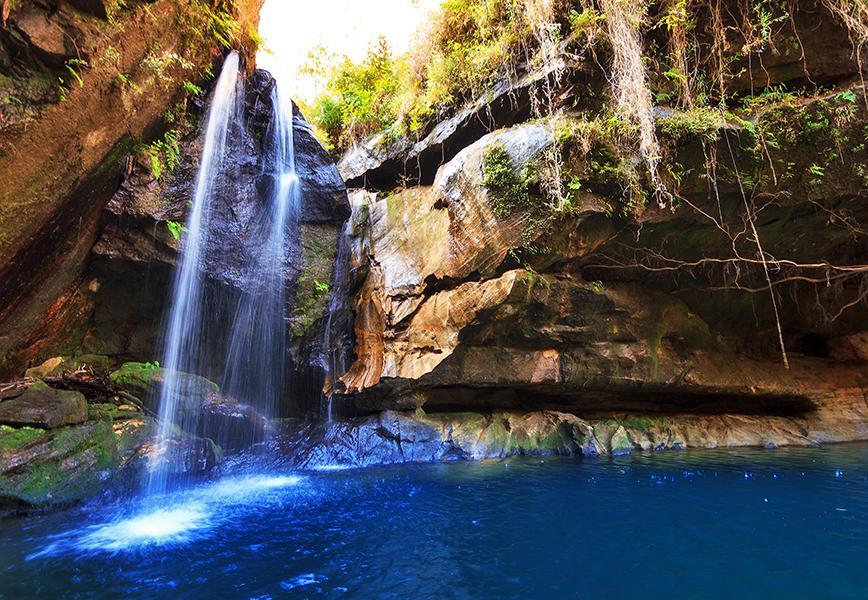 Masoala National Park
Masoala National Park, in northeast Madagascar, is the largest of the island's protected areas. Most of the park is situated in Sava Region and a part in Analanjirofo. Created in 1997, the park protects 2,300 square kilometres of rainforest and 100 square kilometres of marine parks. The Masoala peninsula is exceptionally diverse due to its huge size, and variety of habitats. Altogether, the park protects tropical rainforest, coastal forest, flooded forest, marsh, and mangrove. Three marine parks protect coral reefs and a dazzling array of marine life. Masoala provides an excellent opportunity to experience the unique flora and fauna of the big island. There are ten lemur species, including the flamboyant red ruffed lemur, which is native to the peninsula. The island reserve of Nosy Mangabe is one of the best sites in Madagascar to try and glimpse the elusive nocturnal aye-aye. Masoala harbors many other novelties, such as the Madagascar day gecko, leaf-tailed gecko, chameleons of all sizes, spectacular birds such as the helmet vanga, and rare species such as the red owl and tomato frog. Masoala is also home to the spectacular day-flying sunset moth, Chrysiridia rhipheus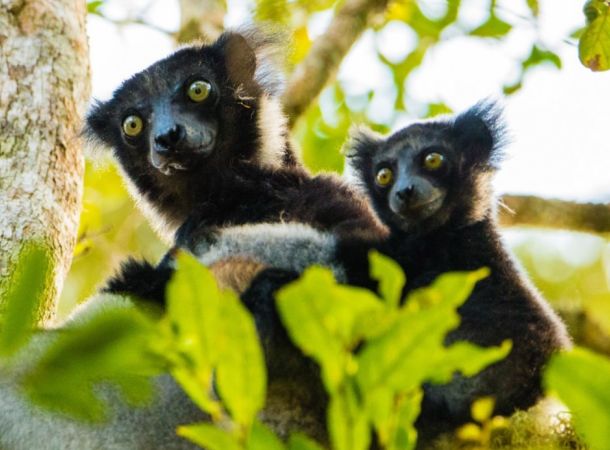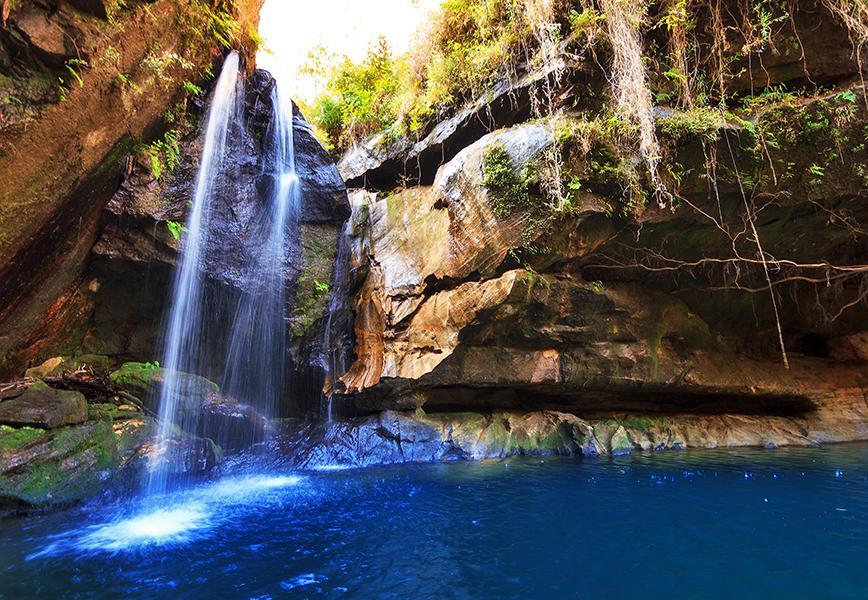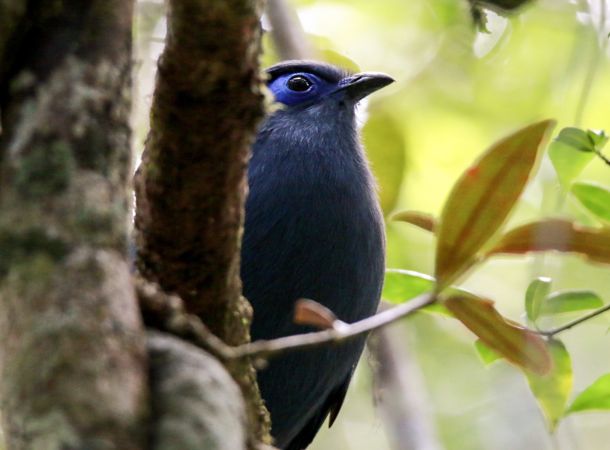 Ranomafana National Park
Ranomafana National Park is in the southeastern part of Madagascar in Haute Matsiatra and Vatovavy-Fitovinany. With more than 41,600 hectares of tropical rainforest, it is home to several rare species of flora and fauna including the golden bamboo lemur, the greater bamboo lemur, black and white ruffed lemur and Milne-Edwards sifaka, and over 120 species of frogs. Pitta like ground rollers, blue vangas, short-legged ground rollers and brown mesites can be seen. The park was established in 1991 with the purpose of conserving the unique biodiversity of the local ecosystem and reducing the human pressures on the protected area. It is part of the World Heritage Site Rainforests of the Atsinanana. Adjacent to the park is the Centre ValBio research station, established in 2003 and managed by Stony Brook University with a focus on biodiversity research, community health and education, environmental arts and reforestation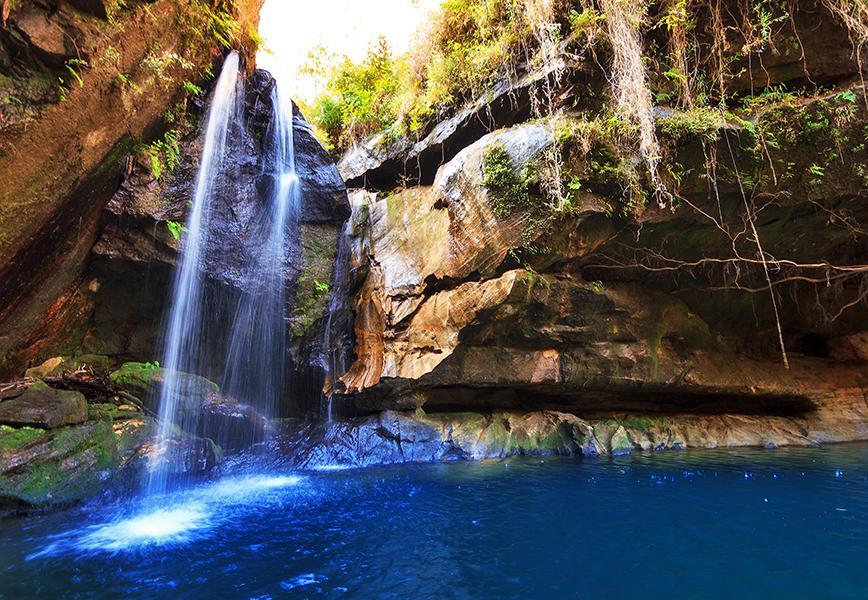 The Tsingy de Bemaraha National Park
The Tsingy de Bemaraha National Park is a national park located in Melaky Region, northwest Madagascar. The national park centers on two geological formations: the Great Tsingy and the Little Tsingy. Together with the adjacent Tsingy de Bemaraha Strict Nature Reserve, the National Park is a UNESCO World Heritage Site.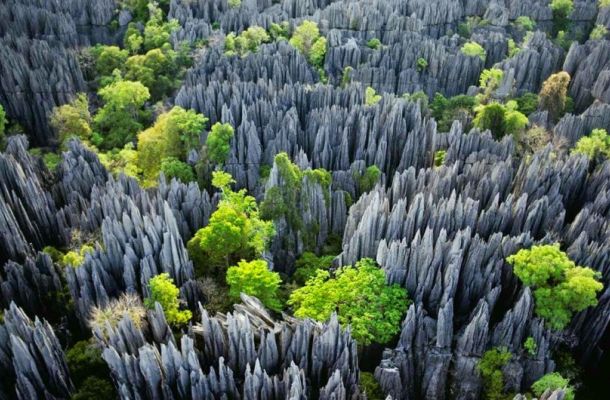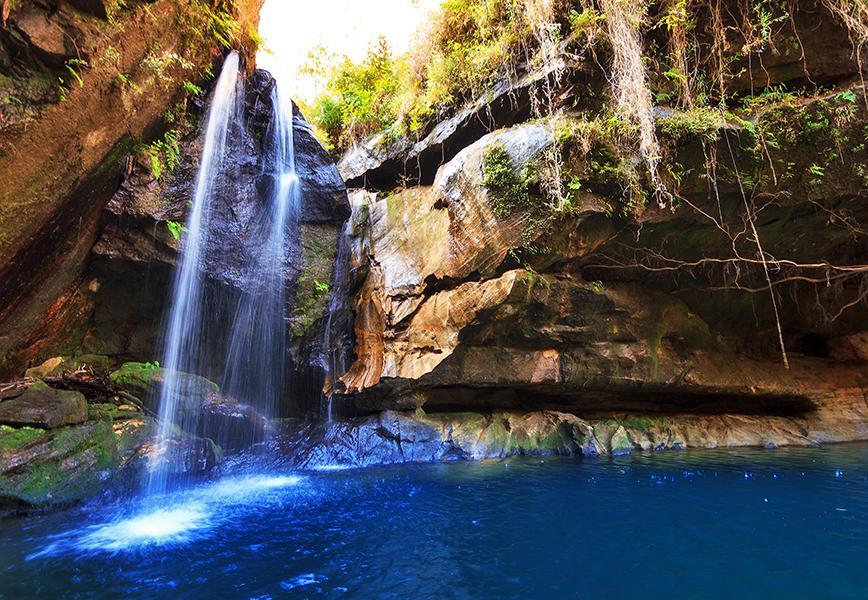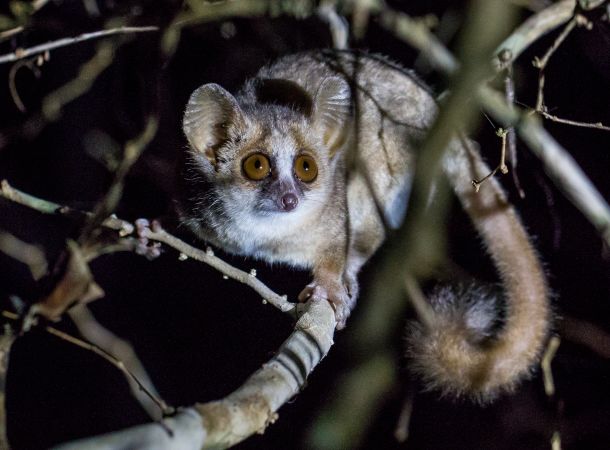 Kirindy Mitea National Park
Kirindy Mitea National Park is a dry deciduous national Park in western Madagascar of about 12,000 hectacres. It is situated in the Menabe Region near Belo sur Mer and Morondava. It is surrounded by the Maharivo River and Lampaolo River.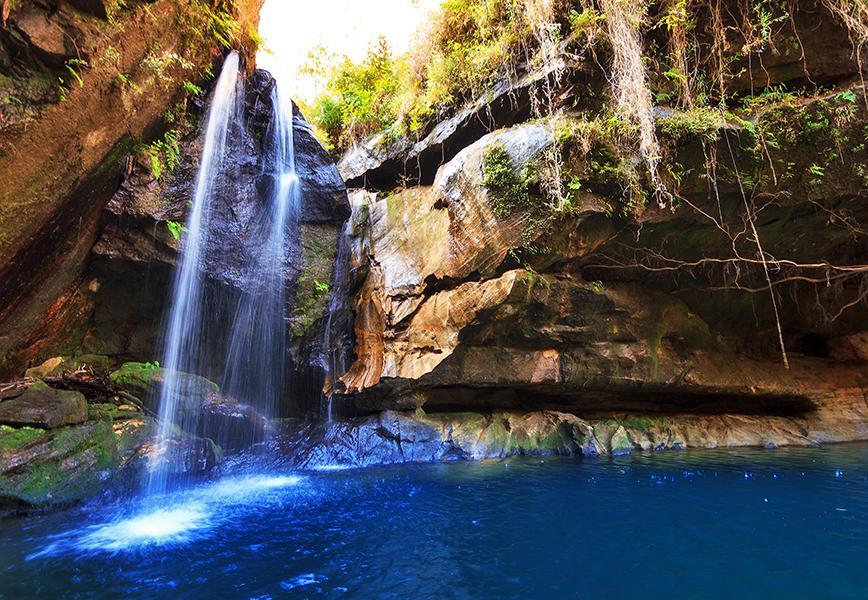 Amber Mountain National Park
Amber Mountain National Park is a national park in the Diana Region of northern Madagascar. The park is known for its water falls and crater lakes. It is 1000 km north of the capital, Antananarivo. It is one of the most biologically diverse places in all of Madagascar; 75 species of birds, 25 species of mammals, and 59 species of reptiles are known to inhabit the park. There are three primary waterfall attractions in the park. There is a lodge for guests. Amber Park is also known for its amphibians and reptile wildlife.